A List of Tools Barbers Should Not Miss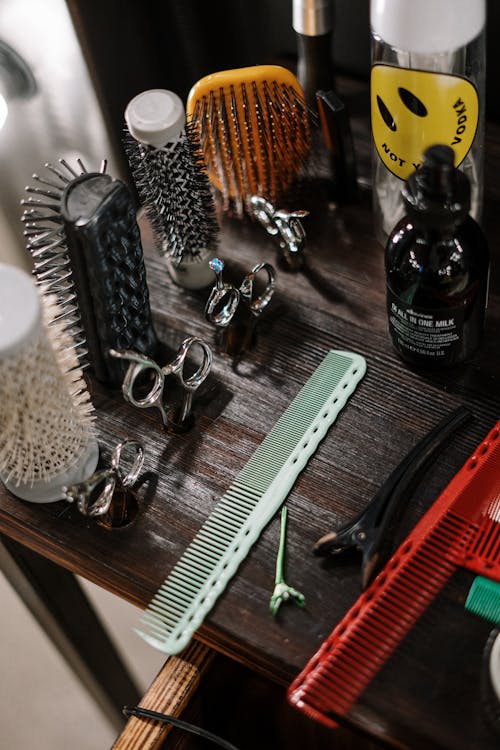 As a barber, you must buy various tools to appease your clients because people time and again want their hair styled and cut. It is something that requires special skills and expertise. If you desire to be a pro-Barber, you must possess a few unique tools. It completes your service and helps you emerge as a professional. Wondering How to do that? Well, experts have come forward with a list of tools to perform different services. 
Hair comb
The first is the hair comb of all the tools and equipment that a salon owner must have. It helps you prepare and perform your service with expertise. For clipping on styling the hair, moustache, beard, every professional requires a hair comb kit.  
Hair Clipper
A wireless trimmer or wired trimmer is decent when shaving the hair with precision. Whether it is the beard, head, moustache or other areas, the hair clipper is an essential tool for barbers. 
Straight razor
For getting a close shave at an angle, on the face or head, the straight razor is handy equipment. The tool might help you pull off a decent haircut with precision if you have expertise in this skill. 
Hair shears
Cutting and trimming are basic skills that every barber must master. If you want to perform this skill accurately, you require a pair of shears. They come in handy and help you in the cutting task. When trimming the hair or shaving the beard, hair shears are a must-have tool. 
Straight scissors
If you want to give the moustache, hair or beard a precise trim with a proper shape to give a neat end look, a pair of straight scissors will make the work safe and easy. As a salon owner, you must research all these tools because they make your work precise thereby saving time. 
A towel
Barber services are incomplete without towels. It will help if you opt for high-quality towels because they go on for a long time with little maintenance. They are helpful in multiple steps like wiping off excess cream, cleaning the damp, and cleaning the neck after shampoo and hair cut. 
Cleaning duster or brush
A quality cleaning duster or brush is necessary to wipe away left over hair post-treatment. It ensures proper completion of the task and gives a sense of satisfaction to your customers. 
When you are the salon owner, you have extra responsibility on your shoulders to appease your clients. From training the staff to providing them with a supportive environment, you must ensure that your service is of high quality. Along with this, hygiene and safety are equally important to ensure client safety.
If you want to get these tools, you can take the help of online stores and local stores. You may connect to Barberco; they provide high-quality products at reasonable rates. They are easy to access and provide on-time delivery. You will get a lot of options online which you can compare before making the final purchase. As a salon owner, you must stay updated with the latest salon tools to entice your visitors. Do provide quality services to the client without fail.