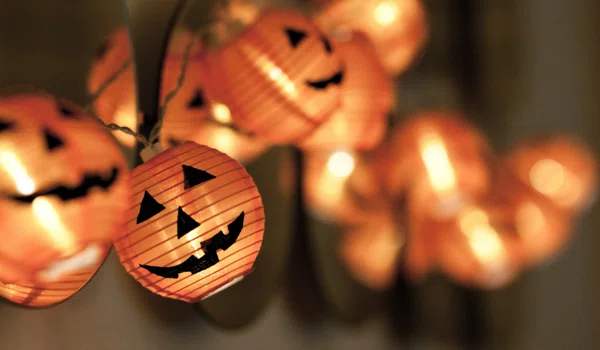 As a parent, you have the tricky job of finding a kids costume that is a happy medium between what your children want to wear and what you can afford. Buying a costume for one night every year can get expensive, so it's important to get the best deal you can. To help, we've put together a comparison of price, selection, and value for seven top online costume stores: Halloween Express, Spirit Halloween, the Disney Store, Costume SuperCenter, Party City, HalloweenCostumes.com, and BuyCostumes.
So, as you get ready to join with friends and neighbors for a trek around the neighborhood, use this guide to get the best deal for your childrens' costumes. Then, when candy fills buckets and "trick or treats" fill the air, you and your kids will be happy with the costume you purchased.
Halloween Express
Halloween Express offers year-round costumes and accessories through its website and nationwide stores. Though it focuses on Halloween, you can also get costumes and party supplies for holidays such as Easter, the Fourth of July, and St. Patrick's Day. On the website, you can also find a Do-It-Yourself Costume contest, college scholarship essay contest, and how-to videos for costume and makeup help. Customer service is hit-or-miss with this store. Some customers love their experience and others complain about poor customer service interactions and broken or ripped costumes.
Price
Halloween Express is known to have some of the most expensive costumes available. Many of its costumes are $10-$20 more than you can find at other stores. Returns are accepted within 15 days of purchase. All customers can get a 20% coupon by signing up for promotional emails and no sales tax is applied for orders outside of Kentucky, but the prices remain high. Shipping costs are calculated at checkout based on delivery location. Free shipping is offered for orders over $65 and, when using a coupon code, orders over $29.
Selection
Halloween Express offers hundreds of costumes, including occupational, animal, Disney, retro, and classic themes, for girls and boys from infants to tweens.
Value
Halloween Express offers a great selection of costumes, but the prices are higher than you'll find almost anywhere else. If you're looking for a specific costume and willing to pay more for it, this store can help. Otherwise, you can find a better deal elsewhere.
Spirit Halloween
Spirit Halloween has some of the largest Halloween stores across America. This store offers home decorations, props, costumes, accessories, and more for year-round holiday celebrations. Its customer service is highly rated and its charity program, Spirit of Children, raises money for children's hospitals around the nation.
Price
Spirit Halloween's prices are at the middle of the price scale. They cost less than Halloween Express, but more than Party City or Costume SuperCenter. Unworn returns are accepted within 14 days of purchase. Promotions and coupons are available, including a 20% coupon that is offered to customers who sign up for promotional emails. Shipping costs can be determined through this chart:
Selection
Quality boys and girls costumes are available by the hundreds for babies, children, and tweens. Kids can choose from superheroes, police officers, pioneers, zombies, movie characters, and much more.
Value
Spirit Halloween offers a fair price for well-made costumes and accessories. The wide selection of costumes and positive customer service experiences make this a good choice for those who are able to afford it.
Disney Store
The Frozen craze may have finally died down, but Disney costumes of every kind are still very much in demand. Disney always offers great customer service and a wide variety of costumes and accessories to choose from.
Price
Though coupons can offer some savings, it should be no surprise that the Disney Store's costumes are the most expensive among these stores. Unlike most stores, accessories and costumes come separate and, even if you want just the dress or outfit, you will still pay more than you would at another store. Returns are accepted within 30 days and shipping charges can be found below:
Selection
The Disney Store has a costume for many characters in its movies and shows. If you're looking for a specific Disney character, you may find it here.
Value
If brand is most important to you and price is no object, the Disney Store is the place for you. Each high-quality costume has a variety of nice — but expensive — accessories to choose from, which only add to the authenticity and excitement.
Costume SuperCenter
Costume SuperCenter offers over 8,000 costumes for adults, children, and pets in designs for multiple holidays and celebrations. Most customers give this store an average of 3.5 stars for customer experiences. For costume tutorials and character fun facts, visit the company blog.
Price
These costumes are more pricey than Party City, but cheaper than Spirit Halloween or Halloween Express. Deals, including free shipping, can be found with these coupons. Unworn costumes can be returned within 10 days of receipt. Shipping prices can be determined through the chart below:
Selection
Babies, children, tweens, and teens can find a variety of occupational, historical, character, and animal costumes for boys and girls, though Costume SuperCenter's selection is more limited than other stores, especially for its girls costumes.
Value
Though Costume SuperCenter's prices are higher than Party City's, they offer many similar, if not identical, costumes. When looking for a costume, it may be prudent to check Party City for the same costume at a lower price. Otherwise, this store is a good option for inexpensive costumes.
Party City
Party City offers party supplies for every occasion, including weddings, graduations, birthdays, anniversaries, and more. They offer costumes for everyone from babies to adults, but don't offer high-quality customer service experiences.
Price
Party City offers the lowest price among all these stores, but they also offer the most generic, cheapest costumes and designs. Customers can get free shipping and cheaper prices with coupons and deals. Returns are accepted within 30 days. Shipping prices are included in the chart below:
Selection
The costume selection at Party City is the most limited of the stores reviewed because costumes are not the main product focus. Sizes are available for babies through teens, with limited selections of classic and character-themed costumes.
Value
If you are looking for a costume that can be used once or twice and isn't very intricate, Party City is the place to shop. These costumes will likely not last very long, but will provide an inexpensive costume for Halloween night.
HalloweenCostumes.com
HalloweenCostumes.com has costumes, accessories, and decorations for the perfect look and offers halloween and costume facts on its blog. Many customers have had positive customer service experiences and highly recommend this company.
Price
The prices for these costumes vary greatly. Some costs are comparable with Party City products, while others cost upwards of $60. Discounts can be applied for savings, including price matching. Returns can be made for unused items within 60 days of purchase, but a 15% restocking fee will be deducted from refunds. Shipping costs are calculated at checkout and orders over $65 receive free shipping.
Selection
HalloweenCostumes.com offers a wide selection of costumes for babies to teens, many not found elsewhere. Over 3,800 costumes are available to choose from, including animals, movie characters, pirates, historical, and many more.
Value
Depending on the costume, HalloweenCostumes.com can offer a great deal for unique items. If you aren't happy with your unused item, you have two months to return it, which is the longest return period among these stores.
BuyCostumes
BuyCostumes offers year-round costumes, accessories, and props for adults, kids, and pets. Costume, makeup, and decorating ideas can be found on its blog. Many customers have been impressed by the easy shopping experience and high-quality customer service offered by this store.
Price
Prices at BuyCostumes are not as low as Party City, but it offers much better quality for a low cost. A 15% coupon is available for all customers who sign up for the email newsletter and additional savings are available with our deals. Unused items can be returned within 30 days. Shipping charges are determined at checkout.
Selection
BuyCostumes offers thousands of costume options for infants, toddlers, kids, and teens. Choose from aliens, princesses, fire fighters, and more.
Value
BuyCostumes offers the most value of the stores reviewed. Though these aren't the cheapest costumes, their quality is worth the extra money. Plus, after Halloween, these costumes can be handed-down or used for dress-up adventures on a rainy day.
This post originally appeared on the Dealspotr blog. Dealspotr is the most accurate coupon site that pays you to save. I'm @sassyitalian41 on Dealspotr, use my link to join today and earn 5,000 bonus points.