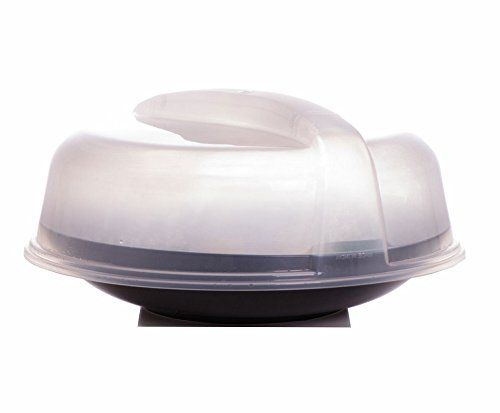 Pam's Review:
I'm pretty excited about this Microwave Cover!  This has come in very handy at our house for many reasons. My husband works weird shifts and sometimes he isn't home for dinner so I just put his plate in the microwave.  Ever since using this he says his food tastes better.  He says the microwave dries out the food so this microwave cover has eliminated that issue.  He loves it.  The kids use it too so it must be working great.  It cleans like a dream because I thought the spaghetti sauce was going to stain the cover but it didn't!  You can also put in dishwasher but I prefer to hand wash. Of course the No BPA is wonderful feature as well.
This would make a great gift to any one who uses a microwave at home/school/work.  You can buy on AMAZON. now for $12.95 (remember prices do go up and down)
Fits perfectly over dinner plates.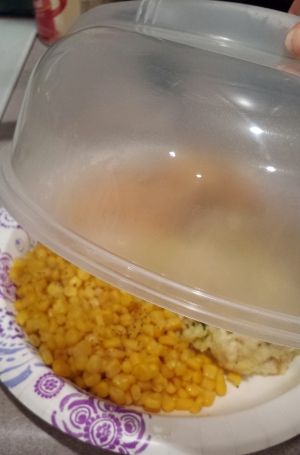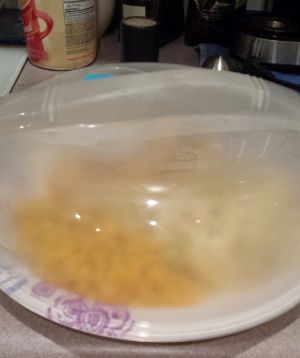 It keeps my microwave CLEAN!  No more splashes every where.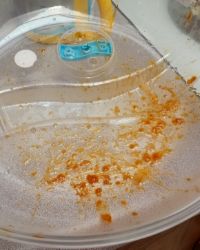 Want to know more or BUY click here>>>Vented Microwave Cover – No BPA -10.5 width x 3.5 height – Clear