Safe-Secure-Easy To Use APP
What do you do with all those VIDEOS on your phone?  Well I know mine just sit in my phone.  Wouldn't it be really cool to get them on DVD and then delivered to our door?  Guess what there is an APP for that…QuickFlics!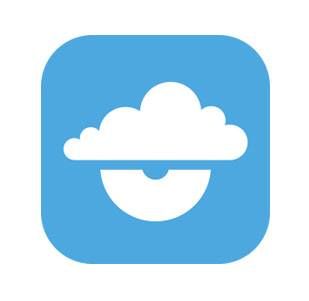 Memories are very important.  My husband and I were going through pictures of the kids the other day and we even said we wished we had videos of them too.  Pictures are great but what about what they are saying, their voices, and their laughs. We live in a tech world so why shouldn't we have memories on video too.  QuickFlics gives us this opportunity to Upload-Order-Enjoy video memories in a simple way.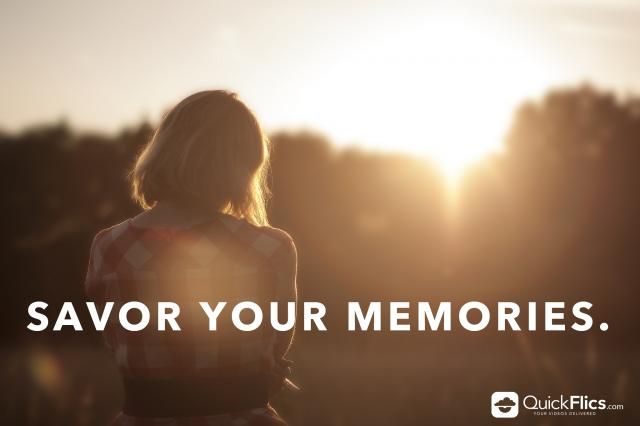 As a parent I'm super excited for this APP! All I need to do is:
Upload: Pick what videos I want
Order: Choose how many I want plus I can send additional copies to family for $4.99
Enjoy: Within a week my video will be at my door!
Want to learn more please check out their Promo Video HERE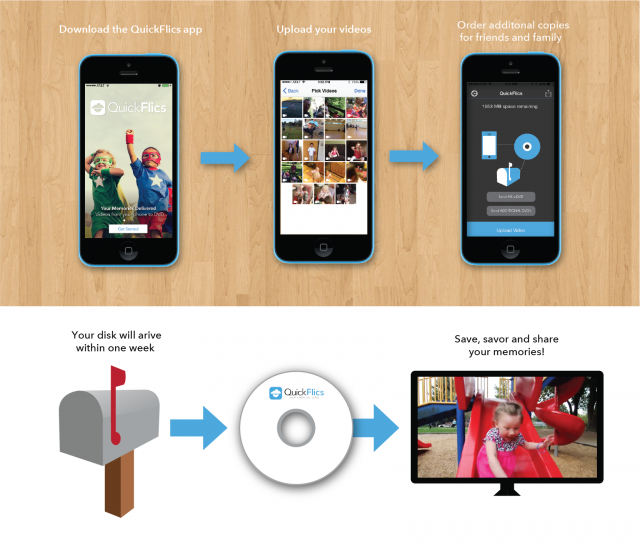 QuickFlics is a very affordable way to get the videos from your phone to your door!
Price Plan:  
$7.99 a month (auto) for a disc with all your videos you upload onto there. You can start/pause/resume/cancel anytime.  All you need to do is email them, sounds like awesome customer service right there!
$9.99 a SINGLE Disc order- no commitment ever!
Sending DVD's to family members for the HOLIDAY would make a beautiful memory gift.  I know I'm making one of my mom and dad.  They will love this gift, they love getting pictures so why not a VIDEO! I might even see if I have video of the kids with them.  Oh my goodness the possibilities….wedding gift, birthday parties, babies first year, the ideas are endless!  Plus very affordable!
OUR READERS GET A DEAL: Things That Make People Go Aww Reader Coupon Code:  
AwwQFFREE 
Download the app (iTunes/GooglePlay) and enter the promo code on the account sign-up page in the app to get your first disc free. Please select the $7.99/month option in order to get first disc free (less $3.99 shipping/handling). There is absolutely no risk and you can discontinue QuickFlics at any time!
Enter PROMO CODE HERE
Please follow QuickFlics on FACEBOOK, and INSTAGRAM,
See how QuickFlics compares to the other places who do the videos to dvd services:

Here are some AWESOME tips:  I need to do these for sure.  I'm always shooting videos upward not sideways UGH!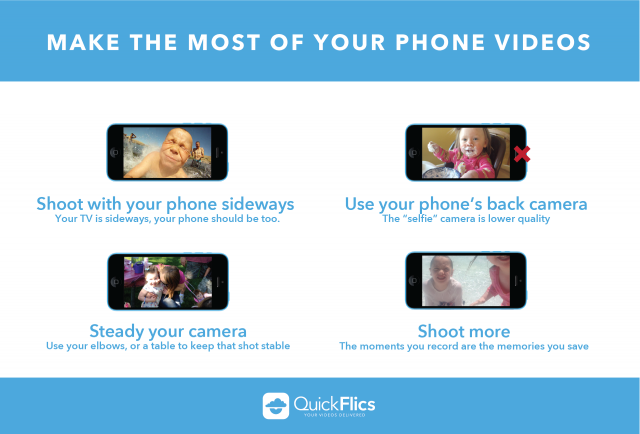 Thank you QuickFlics for the coupon code for our readers!