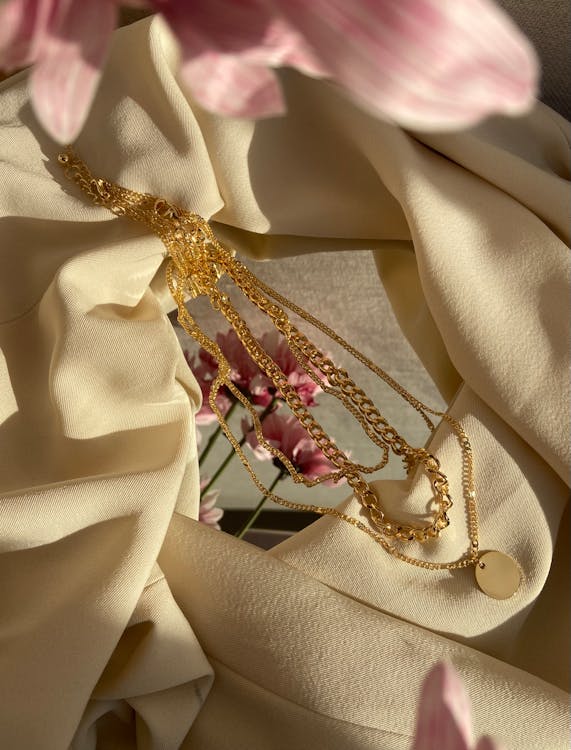 There are many ways that you can make the new year a better one for yourself and the planet. For starters, you can lean towards sustainable fashion and ditch the market of fast fashion. This will take a bit to get used to since it involves repeating outfits and quitting the urge to invest in the latest trends. However, we have a great trick up our sleeves that is bound to make each and every outfit look its best. Accessories play a big part in building up a look, and if done well, you can make the same outfit look entirely new. Throw away the notion that you need to have the latest bags or clothes to look undeniably stylish. Bring back class that can only be displayed through conscious choices and minimalism. Today, we're going to talk about five kinds of accessories that you need to have in your collection as a long-term wardrobe investment.
Midi rings:

While normal rings look pretty, midi rings fit the middle phalange of your fingers, bringing a different meaning to the aesthetic. Not only do these look super classy, but they also turn a day of business casuals into a chic affair. Get yourself a few sets to play around with, and use them to mix and match your outfit. You won't need to wear anything else on your hands with beautiful and feminine midi rings, which amplifies the minimalist effect.
Luxury earrings:

A pair of earrings can save the entire outfit. If you're feeling that an outfit lacks jazz, throw on a pair of

luxury earrings

and you'll notice the change immediately. Jewelry like ear cuffs and designer earrings help bring the missing spice to your outfit, so you can collect a few of these and wear them as per the occasion. There are many wonderful brands that provide high-quality earrings to last you a good number of years rather than being flimsy.
Statement bracelet and layered chains:

When in doubt, use a statement bracelet to your dress and suits. Not only do studded bracelets and layered chains speak volumes about your

minimalist taste in fashion

, but also carry the outfit well if you're switching venues. For instance, going to a post-work outing where you don't have the time to change outfits can be easily remedied by adding some bling to the attire!
Pair of chic footwear:

One of the biggest non-negotiables in any wardrobe is a collection of few but classic and high-quality footwear. Since your feet deserve to be comfortable, buy a

few pairs of shoes and sandals

to go with different themes and outfits. Get a pair of shoes in nude and black colors as there is no going wrong with these. Pair up your palazzo pants with bohemian sandals for a casual beach date, or switch to wedge heels for a shopping spree look!
Wrapping Up:
You don't have to buy the newest items from the runway to look great, it's all about building and refining your personal fashion. Work with what you're most confident about and you'll make heads turn!