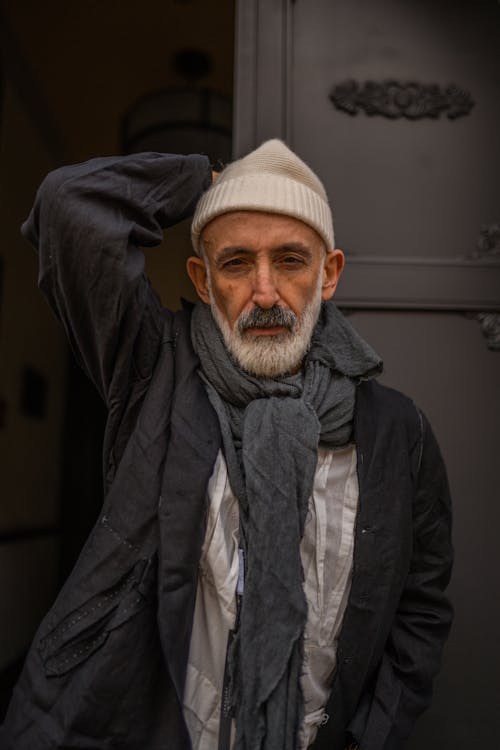 Winter dressing often seems similar to the game of Tetris. You start by covering your body carefully in layers, then you are in a frenzy to rearrange those layers according to the place you are in. When you step outside and encounter the frosty night air, it is level one. When you are in a hallway that seems overheated, it is just another level. Hats are similar to a square Tetris piece that seems so convenient and simple, yet incredibly dicey for fitting into several scenarios according to The Cut. 
Hats are an incredibly stylish way of safeguarding your skin and head from the harsh rays of the blazing sun. Moreover, hats are best for adding a chic and sophisticated element to your attire. You cannot do without a hat on a bad hair day. The best way to hide your weather-affected hair is by donning a hat with a stunning hatband to steal the show and divert attention from your hair. You can use several things that can be used or transformed into an attractive hatband to take your style to another level.
An Elasticized Necklace Make a Good Hatband
You may use a single elasticized necklace or one or two more as per your preference to jazz up your casual hat for a special occasion. The neckpieces should essentially be elasticized so that they fit all around the brim of your hat snugly in a tight grip. Necklaces may otherwise, slip off over hat when you bend over. You can add four of your 16" necklaces to your hat to give it a fresh new feel and look. 
Create a Designer Hatband by Tying a Scarf around Your Hat
You may consider using vibrant scarves in diverse lengths. The longer scarves may be wrapped around the brim of your hat twice with a square knot at the back. Thereafter, the tails are tucked under the scarf to give a designer look and finesse. If you wish to bring about a variation while accessorizing your hats with a scarf, you may opt for tying a bow rather than a square knot. The look of your hat will change dramatically with a scarf.
Make Your Hat Look Gorgeous by Adding a Pin to Your Hatband
You may choose beautiful pins and brooches and attach them to an already existing hatband to add a touch of glamour and sparkle to your casual fedora hat. Alternatively, you may put the dazzling pin through the straw hat holes. It will look mesmerizing! 
Add a Bling to Your Hatband with a Stunning Hair Clip
Hair clips could add the desired bling to your hats. Consider clipping a rhinestone clip or an alligator clip to your hat bands to take your style quotient a few notches higher.
Fasten a Stunning Belt as a Statement Hatband
A nice leather belt with Conchos or beads could be wrapped strategically around the brim of your hat to give it a stunning look. You may even consider using chain belts that work wonders. The belt should be fitted tight enough so that it does not slip off your hat.
A Unique Hatband Made from Salvaged Materials
You may use leather laces or knotted cords with beads, Conchos, or other decorations to use as stunning bands for your hats. You may use salvaged Conchos from your old motorbike saddlebag, beads from old jewelry, some chrome-plated Conchos with faux leather laces to create a unique and eye-catching hatband. Creating a stunning hatband from salvaged materials could be a fascinating DIY project. 
Steal the Show with a Petersham Ribbon Hatband
A Petersham hatband certainly is the best way of finishing off a classic brimmed hat. A unique Petersham ribbon hatband seems to be a classic option for both straw and felt hats. Curving the Petersham ribbon seems to be a fundamental skill for taking your hat-making to the next level. All milliners and hatters will be using this crucial yet simple technique some time or the other. You can place the Petersham ribbon flat and neatly all around the hat. Make the hatband decorative without a typical bow by creating larger folds or pleats of ribbon with smaller folds on top. You may add a bead or a decorative bead or brooch to add some glitter.  
Conclusion
You can make your hat look stunning with the perfect hatband to match your dressier outfit. Use the right accessories and materials. For instance, a metallic or sheer scarf can make your hat look gorgeous and you can make all heads turn at a party. You may tie the bright scarf in a large bow to draw all the attention. Alternatively, you may let the tails dangle loosely over the brim of your hat for creating a dressier look than the usually tucked square knot. While using pins, hairclips, and necklaces, you may create a gorgeous look by using crystals, pearls, and rhinestones.